About Us Milan Indian Restaurant
We are voted best indian restaurant in Charlottesville since 2003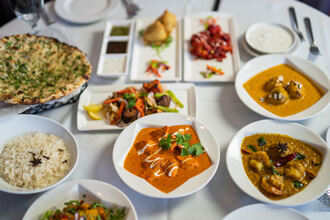 Now some information that might make your dining experience even richer, first a word about curry. Our curry is not the curry powder you find in grocery stores. Contrary to common belief, curry is not necessarily spicy. It is an Indian word which means "sauce." In our dishes that are served with curry (and not all our entrees are), you will find a different combination of mild sauces, which when taken together, encourage a depth of flavor. When ordering your food, please tell us how you would like it spiced ... mild, medium, hot, or Indian hot.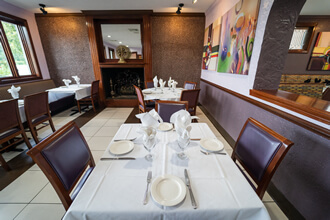 We prepare each dish with freshly ground herbs and spices to suit your taste. Either way it's totally up to you. Finally, Indian food is remarkably versatile. Meat lovers will savor our lamb, chicken or beef entrees, whether grilled tandoori-style or simmered in one of our light sauces. Our meatless dishes feature some of the finest choices available in dining. In fact, many are mainstays of THE Indian diet. If you have any special request please ask! If we have the ingredients we can prepare it for you!
ALL OF OUR FOOD IS NATURAL AND FRESHLY PREPARED DAILY ON PREMISES WITH NO ADDITIVES OR PRESERVATIVES.

LUNCH
Mon - Sun : 11:30 AM - 02:30 PM

DINNER
Mon - Sun : 05:00 PM - 09:30 PM
© Copyright 2023, Milan Indian Cuisine. All rights Reserved.